About us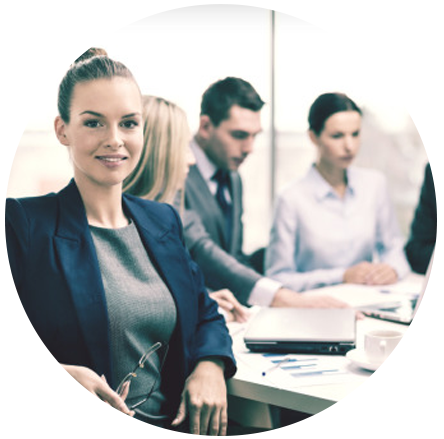 Welcome to the webpage of Kancelaria Radców Prawnych Statima M. Rogowski, Ł. Sajdak Sp. komandytowa ("STATIMA" Law Office M.Rogowski, Ł.Sajdak LP).
Our Law Office is distinguished by operational quickness due to our excellent substantive preparation and a conviction that what we do is legitimate. Our Clients may feel safe with us for we keep constantly in touch with them and provide actual information about development of their cases. With the power of attorney to represent our Clients in the offices and courts, we represent them properly, always with a view to our Clients' best interest.
The Office is headed by its General Partners – Marcin Rogowski and Łukasz Sajdak, graduates of the Law and Administration Faculty of the University of Silesia in Katowice. As early as being the trainees, they practised and were employed by the Law Offices. Having completed the training, they started their legal activity as a civil law partnership. To meet the market needs and following increase in the number of Clients and their confidence, as well as the dynamic growth, the partners started a new business as Kancelaria Radców Prawnych Statima M.Rogowski, Ł. Sajdak Sp. k. ("STATIMA" Law Office M.Rogowski, Ł. Sajdak LP) having its registered office in Katowice at Warszawska St.
As the number of lawyers and trainees employed in the Office increased with time, their seat location became too small. In the Spring 2012, the Law Office seat was moved to a presentable building in the city centre of Katowice at 2 Wojciecha Korfantego Avenue.
Today, we are proud to have gained confidence of many Clients, among which are large companies and enterprises, as well as private Clients. We are particularly happy to have already helped so many people who looked for aid and support in proceedings at law. We also conduct enforcement proceedings and mass e-court proceedings for our Clients. We are effective in what we do, for we never leave any issues unresolved. We are always at the highest level, being glad that our Clients appreciate this and cooperate with us constantly.
"STATIMA" Law Office M. Rogowski, Ł. Sajdak successfully handle matters for Clients from the following cities: Białystok, Bydgoszcz, Chorzów, Dąbrowa Górnicza, Gdańsk, Gdynia, Gliwice, Gorzów Wielkopolski, Katowice, Kielce, Kraków, Lublin, Łódź, Olsztyn, Opole, Poznań, Rzeszów, Rybnik, Sosnowiec, Szczecin, Toruń, Tychy, Warszawa, Wrocław, Zielona Góra.
We invite you to contact our Law Office. The terms and conditions of cooperation with us shall be agreed individually as every case requires separate workload depending on its complexity.